2013
Little Mix performed on GMA in the Times Square studio.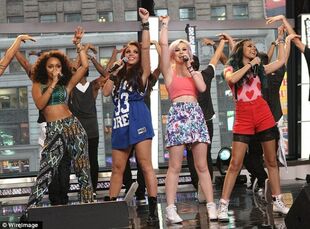 2014
Little Mix performed Salute at the Britain's Got Talent final with Diversity.
2015
Little Mix headlined the Rays of Sunshine mini-concert.
Ad blocker interference detected!
Wikia is a free-to-use site that makes money from advertising. We have a modified experience for viewers using ad blockers

Wikia is not accessible if you've made further modifications. Remove the custom ad blocker rule(s) and the page will load as expected.