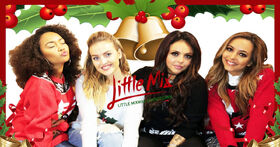 Little Mixmas
was a global event where Little Mix treated their Mixers by sharing a video with them everyday, counting down until the holidays.
Day One
Little Mix announced the launch of the Christmas countdown calender.
Day Two
The girls taste German Christmas Treats.
Day Three
The girls begin singing part one of the Christmas carols.
Day Four
Little Mix announced a Christmas giveaway to win a Little Mix onesie.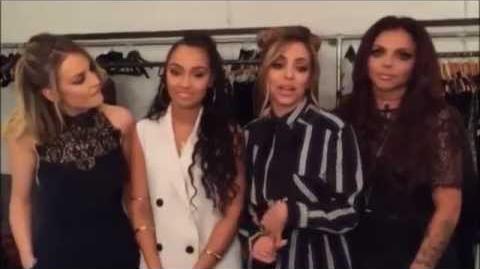 Day Five
Little Mix released a teaser for their Christmas cover.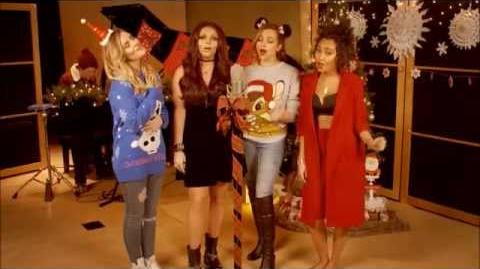 Day Six
The girls released their Christmas cover for Christmas (Baby Please Come Home).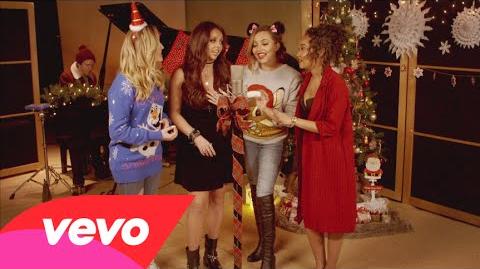 Day Seven
Little Mix answer some Christmas quick fire questions from the Australian Mixers.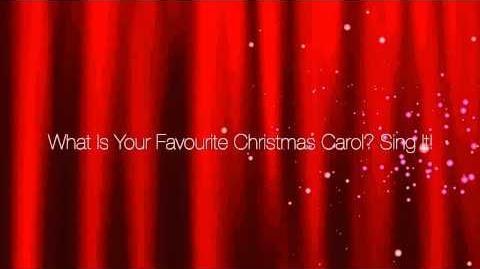 Day Eight
The girls dress up like Santa Claus.
Day Nine
The girls taste Italian Christmas Treats.
Day Ten
The girls continue singing Christmas carols in part two.
Day Eleven
The girls taste Spanish Christmas Treats.
Day Twelve
The girls have their own twist in telling the story about the night before Christmas.
Ad blocker interference detected!
Wikia is a free-to-use site that makes money from advertising. We have a modified experience for viewers using ad blockers

Wikia is not accessible if you've made further modifications. Remove the custom ad blocker rule(s) and the page will load as expected.