Live In-Studio with Elvis Duran is an American syndicated weekday morning radio program hosted by Elvis Duran. The show originates from the studios of Newark-licensed WHTZ in New York City, a Top 40 outlet branded as "Z100".
2015
Little Mix performed live versions of a few of their songs on August 20, 2015. They also did an interview with the radio station on the same day.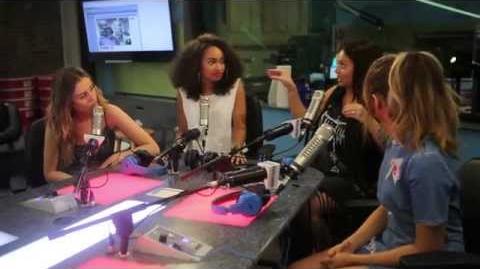 Ad blocker interference detected!
Wikia is a free-to-use site that makes money from advertising. We have a modified experience for viewers using ad blockers

Wikia is not accessible if you've made further modifications. Remove the custom ad blocker rule(s) and the page will load as expected.