Mixers Magnets
is an exciting new global competition made for Mixers across the world.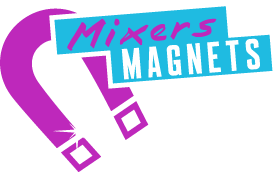 The first stage of the competition was the Mixers Map. Thousands of Mixers pinned themselves to the map in the hope of being in the top ten countries with the most magnetic pull (most Mixers!).The ultimate prize for winning countries is a special event hosted by Little Mix. The girls will visit to perform a gig and meet their fans. There'll be loads to get involved in over the course of the event.
Challenges
Over the next four weeks these ten countries will be competing through a series of exciting challenges - ultimately to win a special event in their country with Little Mix! Challenges will take place regularly.
The countries selected are the top 10 from the Mixer Map with the most Mixers in their country.

Challenges are judged in a range of ways - varying with each task. Some challenges rely on numbers and results – others are judged by the girls themselves.
Challenge deadlines are included in all news articles on the website, so make sure you keep checking back for the very latest on the competition.
Challenges are posted here on the site and on our Facebook and Twitter pages daily. Make sure you are following our social channels and signed up to our newsletter for up to date information on the competition.
The leaderboard will update itself following each challenge - so you'll always know the very latest results and who's in the lead.
Some countries could potentially gain an unfair advantage due to being bigger than others, which is why Little Mix has thought up a wide selection of challenges that everyone can be involved in – and equally everyone could win.

10 countries with the most registered Mixers on the Mixers Map compete to win a trip to from the girls, via a series of exciting online challenges.
Conditions
Purchase the standard or deluxe version of Little Mix's CD DNA from the given place.
Mixers would receive a wristband that gains access to the autograph signing on the events date.
CDs that have been pre-ordered will be available for pick-up day of event
Each fan through the line must have a wristband and their own copy of DNA
Adults do not need a wristband to accompany minors to the signing area
Little Mix will only be signing copies of DNA.
No posed photos with the band .
Events
Some of the Mixers Magnets Events
Boston, NA, Natick Mall, USA
Little Mix performed on Sunday. Mixers pre-ordered the standard or deluxe version of Little Mix's
CD "DNA" at the FYE store located at Natick Mall.
New York, NY, USA,
May 29th Little Mix performed on May 29th.Purchase the standard or deluxe version of Little Mix's CD DNA at
Best Buy Mobile located at Sunrise Mall.
Miami,Florida,USA
Little Mix Have Performed on June 1st.Wristbands could only be obtained by purchasing Little Mix's new release, DNA, at the Sony Outlet located at Dolphin Mall.

Chicago, IL,USA

Little Mix performed on June 3rd. Mixers purchase the deluxe version of Little Mix's CD DNA at rue21 located at Chicago Ridge Mall .
Upcoming Mixers Magnets Events
Mixers Magnet Event are all closed now.
Gallery
Ad blocker interference detected!
Wikia is a free-to-use site that makes money from advertising. We have a modified experience for viewers using ad blockers

Wikia is not accessible if you've made further modifications. Remove the custom ad blocker rule(s) and the page will load as expected.