Surprise Surprise
is a British light entertainment television programme for ITV that originally ran from 6 May 1984 to 26 December 2001 with Cilla Black as the host. The show returned on 21 October 2012 and is now hosted by Holly Willoughby.
2013
Little Mix performed their song These Four Walls on the show on November 10, 2013.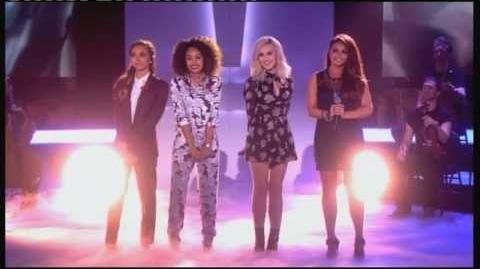 2015
Little Mix performed their single Black Magic on the show on July 5, 2015.
Ad blocker interference detected!
Wikia is a free-to-use site that makes money from advertising. We have a modified experience for viewers using ad blockers

Wikia is not accessible if you've made further modifications. Remove the custom ad blocker rule(s) and the page will load as expected.