T4 on the Beach
was a British one-day music event which was held on the beach at Weston-super-Mare and televised for Channel 4. The event began in 2003 as Pop Beach in Great Yarmouth, changing to the current title and venue in 2005. The day consisted of a number of major contemporary pop and rock music acts from the UK and overseas, performing short sets in front of an audience of over 40,000. In addition to the main stage a smaller 4Music stage has provided a platform for newer upcoming bands, renamed in 2010 to the T4 Sessions stage.
2012
Little Mix performed their single Wings at the event on July 1, 2012.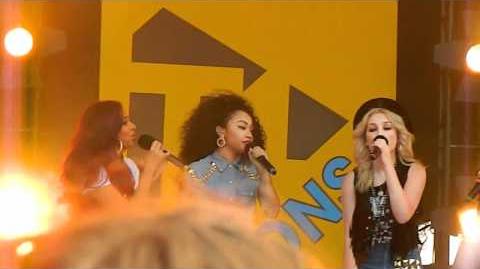 Ad blocker interference detected!
Wikia is a free-to-use site that makes money from advertising. We have a modified experience for viewers using ad blockers

Wikia is not accessible if you've made further modifications. Remove the custom ad blocker rule(s) and the page will load as expected.